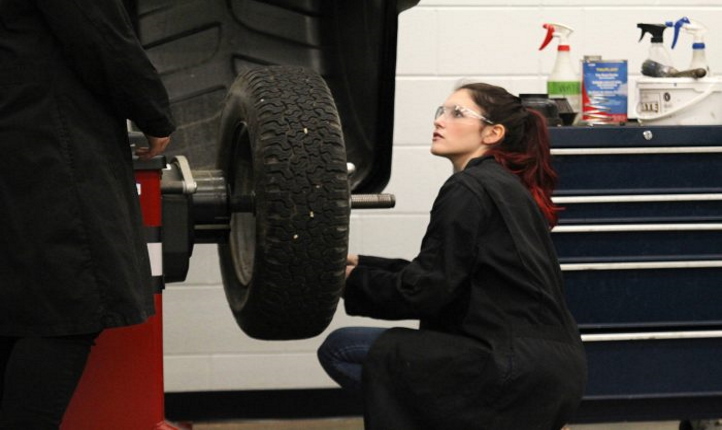 We seek to deliver positive change in Apprenticeship engagement by focussing on the following:
Through our work with local employers we will create apprenticeship opportunities that would not otherwise have existed.
We are not simply getting people into employment but have a clear agenda to enable our apprentices to obtain a qualification they can use for the rest of their career.
By partnering with an effective training and apprentice programme we are seeking to develop the apprentice's self-belief and a greater sense of optimism about their future which all contribute to a greater overall sense of well-being.
We seek to make apprenticeships more accessible to people who traditionally would not have undertaken such a programme. We would encourage under-represented groups to engage with us so that we can support you to develop a rewarding career in North Wales.
Apprenticeships are one of the best ways to gain real work experience whilst earning a wage and gaining the qualifications you need. You have no fees to pay and no loan to pay back at the end of your training. Evidence shows that there is a very high likelihood that you will either remain with the host employer who supports you through your Apprenticeship or move to alternative employment with the same sector.
You get paid monthly
You gain a specific vocational and nationally recognised qualification
You gain valuable work experience and workplace skills
You get paid holidays and statutory sickpay
You get a fixed term contract of employment
You build confidence, self-belief and a positive view towards your future
You get dependable and consistent support from your K10 Apprentice Manager and Wellbeing Manager which is accessible daily, as well as a Mentor on-hand to show you how things are done and be there should any problems arise on site
You are employed by an impactful, pioneering, supportive and energetic organisation
We are looking for committed, reliable and trustworthy young people that are passionate about training and developing. We want to hear from you if you can demonstrate commitment to developing your skills and achieving qualifications in your chosen career.
Eligible to work in the UK
Willing to take a literacy and numeracy assessment
1
APPLY
Send us your CV via email.
2
INTERVIEW
Review and hopefully interview.
"The recruitment process was handled completely hassle free by Ap-Prentis, including all of the necessary checks for safer recruitment and registration with EWC. We have had numerous apprentices in a variety of roles and have always found their enthusiasm and pro-active nature, great additions to the staffing team."is. "
"The training and qualifications that our current staff have accessed for free with Ap-Prentis are great CPD opportunities for staff and it has also helped me with staffing flexibility in roles and helped with cover when needed."
"Due to having an apprentice, we have been able to start new initiatives such as the 'daily mile' the uptake on this has been 30-40 children per year group. Its fantastic, the impact means that children have been getting out and experiencing activity. Their fitness and enjoyment of sport has come a long way since he joined us"
Find Your Opportunity
Apprenticeships are a great way to gain qualifications while you work and earn a wage.